Meet Elemental's 17 Earthshot
Companies in Cohort 8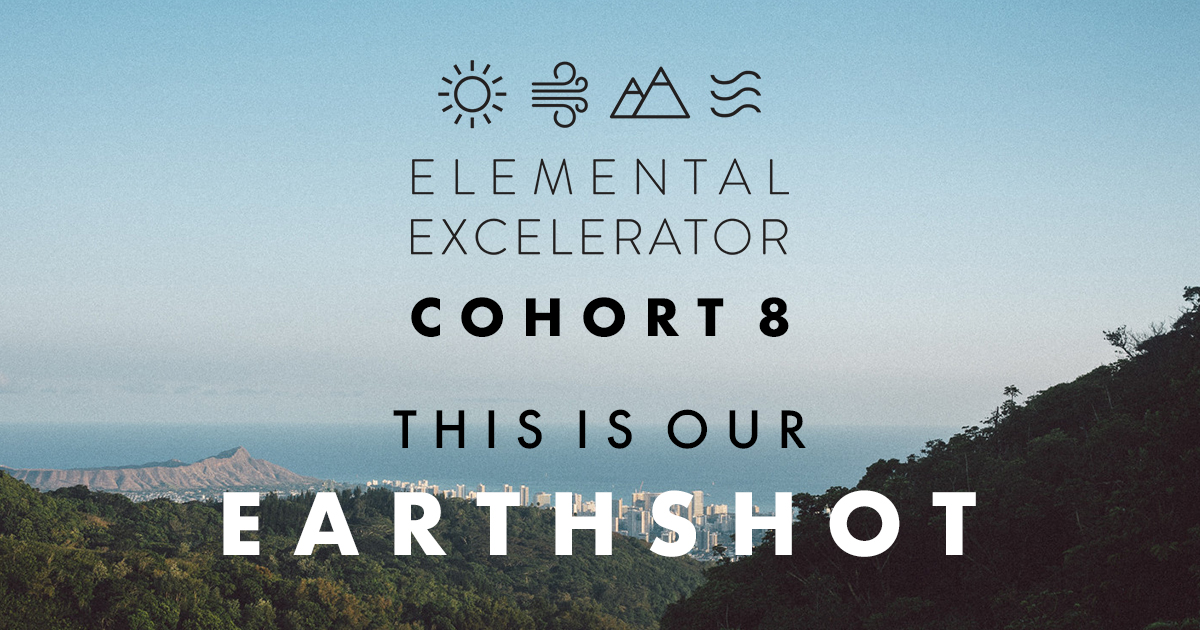 As the climate change clock ticks faster and faster, we know that every moment counts in taking action.
As Greta Thunberg reminded us during the 2019 United Nations Climate Action Summit, "To have a 67% chance of staying below a 1.5 degrees global temperature rise – the best odds given by the [Intergovernmental Panel on Climate Change] – the world had 420 gigatons of CO2 left to emit back on Jan. 1st, 2018. Today that figure is already down to less than 350 gigatons."
Thanks to the 17 startups in our new Cohort 8, we now have 99 companies in our portfolio that are working to address the world's most urgent environmental issues. Much like the Moonshot, this Earthshot is a vision for collective, collaborative, changemaking solutions, helping ensure that communities and the environment can thrive into the future.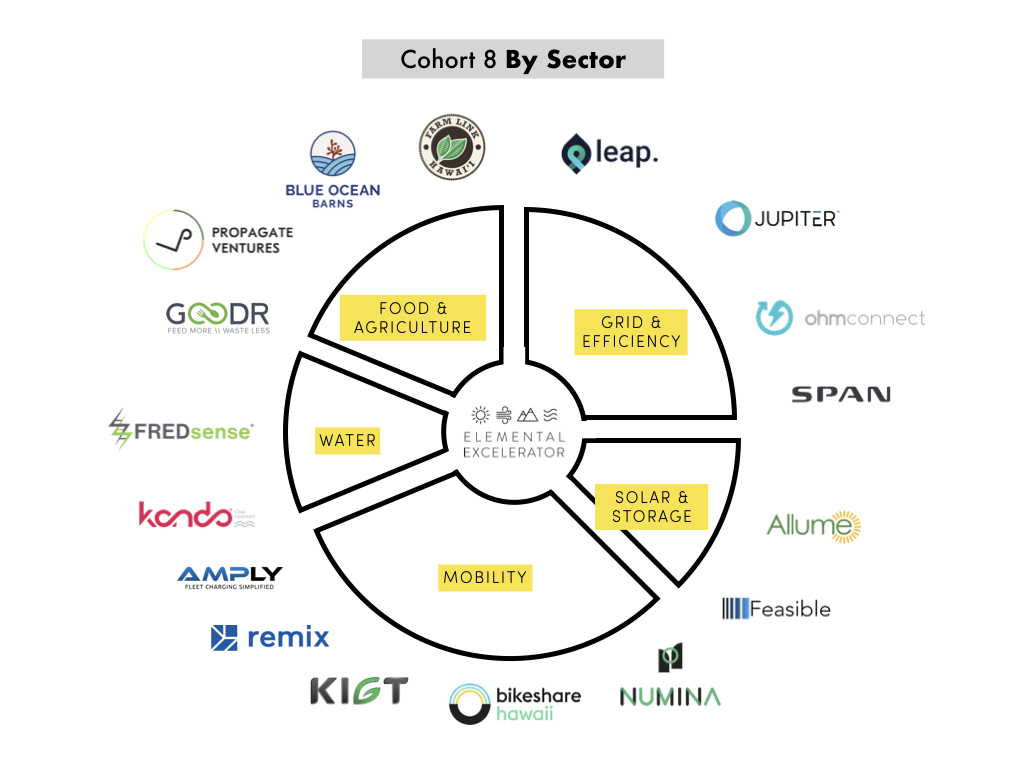 AMPLY Power | MOBILITY
Fleet charging, simplified
Why do we love them?
One of the fastest ways to kickstart the number of electric vehicles is to convert municipal and commercial fleets. But even if every fleet operator decided to switch to EVs tomorrow, they'd have to do it in spite of persistent barriers like volatile electricity prices and underdeveloped charging infrastructure. That's where AMPLY Power's Charging-as-a-Service technology comes in. It addresses the many pain points around fleet electrification with a single turnkey solution, no matter the vehicle type. By providing fleet operators with the ability to design, operate, and maintain low-cost charging services, we believe the company has a strong ability to help accelerate the number of electric buses, trucks, and passenger vehicles on the road.
About AMPLY Power
FLEET CHARGING, SIMPLIFIED. AMPLY Power provides Charging-as-a-Service to de-risk and accelerates the adoption of electric buses, trucks, and passenger vehicles by public and private fleets through its simple price-per-mile-driven model. AMPLY provides a fully managed charging solution that enables municipal and commercial fleets to deploy electric vehicles confidently and without hassles. AMPLY handles all aspects of charging operations on behalf of fleet owners and AMPLY's charging systems are optimized for the lowest electricity costs. The company is funded by Congruent Ventures and Obvious Ventures.
For more please visit www.amplypower.com and follow @AMPLYPower on Twitter and LinkedIn.
Media Contact:
Technica Communications for AMPLY Power
Tyler Allen
225-205-8107
© 2020 AMPLY POWER. All Rights Reserved.