AMPLY Power Selected by Elemental Excelerator Program for It's Charging-as-a-Service Model for Electric Vehicle Fleets
Accelerator funds project and companies tackling pressing environmental issues, driving innovation in local and global markets and improving equitable access to technology for frontline communities.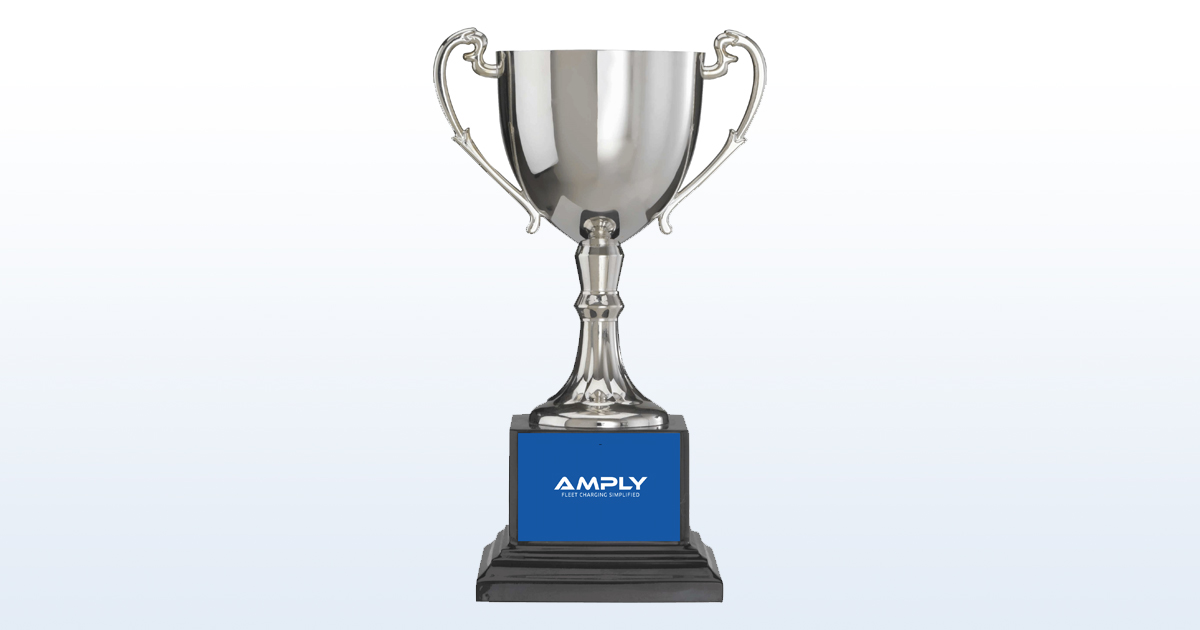 [ Mountain View, Calif., October 17, 2019 ] – Elemental Excelerator, a global clean technology accelerator, announced funding for AMPLY Power alongside 16 other startups tackling urgent challenges in food & agriculture, water, energy, and mobility.
One of the fastest ways to kickstart the number of electric vehicles is to convert municipal and commercial fleets. But even if every fleet operator decided to switch to EVs tomorrow, they'd have to do it in spite of persistent barriers like volatile electricity prices and underdeveloped charging infrastructure. That's where AMPLY Power's Charging-as-a-Service technology comes in. It addresses the many pain points around fleet electrification with a single turnkey solution, no matter the vehicle type. By providing fleet operators with the ability to design, operate, and maintain low-cost charging services, we believe the company has a strong ability to help accelerate the number of electric buses, trucks, and passenger vehicles on the road.
"We are thrilled to work with Elemental as they support companies looking to innovate and better today's evolving energy landscape," said Vic Shao, CEO of AMPLY Power. "Elemental's track record of working alongside mission-driven companies will be pivotal to AMPLY's continued growth, especially as we continue to service the unique challenges government and municipal fleets face."
Selected from a record number of applicants — more than 800 from 66 countries — the new cohort brings Elemental's total portfolio to 99 companies, 10 of which have been acquired over the last seven years. Elemental's total funding awarded across its portfolio is $36 million.
"Our eighth cohort introduces even more funded startups deploying solutions with eager and committed global and community partners," said Elemental Excelerator CEO Dawn Lippert. 
"AMPLY Power offers a business model that is both ambitious and realistic, empowering businesses and municipalities to better participate in the clean energy marketplace. We are excited about AMPLY's participation in the accelerator, and believe more than ever that startups will be at the heart of fighting climate change and solving the most urgent environmental issues of our time."
About Elemental Excelerator
Elemental Excelerator helps startups change the world, one community at a time. Each year, they find 15-20 companies that best fit their mission and fund each company up to $1 million to improve systems that impact people's lives: energy, mobility, water, agriculture, and beyond. For more information, please visit elementalexcelerator.com.
About AMPLY Power
FLEET CHARGING, SIMPLIFIED. AMPLY Power provides Charging-as-a-Service to de-risk and accelerates the adoption of electric buses, trucks, and passenger vehicles by public and private fleets through its simple price-per-mile-driven model. AMPLY provides a fully managed charging solution that enables municipal and commercial fleets to deploy electric vehicles confidently and without hassles. AMPLY handles all aspects of charging operations on behalf of fleet owners and AMPLY's charging systems are optimized for the lowest electricity costs. The company is funded by Congruent Ventures and Obvious Ventures.
For more please visit www.amplypower.com and follow @AMPLYPower on Twitter and LinkedIn.
Media Contact:
Technica Communications for AMPLY Power
Tyler Allen
225-205-8107
© 2020 AMPLY POWER. All Rights Reserved.