Webinar -The Smart Way to Execute a Successful Pilot
Most transit agencies start with pilot projects to gain the experience needed for a successful wide-scale deployment. Patricia Carr of SolTrans, a transit agency based in Northern California, will discuss the agency's experience piloting four battery electric buses, implementing a charging strategy, and planning for a zero-emissions fleet.
Learn key things fleets need to consider when executing a pilot program:
Identify key decision makers and team members to involve in planning
Develop a realistic infrastructure timeline (and when to engage your utility)
Choose the right external partners (vehicle OEMs, EVSE suppliers, engineering firms)
Design for long-term infrastructure needs from the start to minimize costs
Capture and utilize valuable pilot data to inform future deployments
How to fit electric buses for unique depots and deployments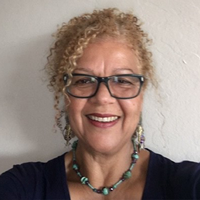 About AMPLY Power:
FLEET CHARGING, SIMPLIFIED. AMPLY Power provides Charging-as-a-Service to de-risk and accelerates the adoption of electric buses, trucks, and passenger vehicles by public and private fleets through its simple price-per-mile-driven model. AMPLY provides a fully managed charging solution that enables municipal and commercial fleets to deploy electric vehicles confidently and without hassles. AMPLY handles all aspects of charging operations on behalf of fleet owners, and AMPLY's charging systems are optimized for the lowest electricity costs.
We're hiring! For more information, please visit our careers page. Follow us @AMPLYPower on Twitter and LinkedIn.
About Solano County Transit
Solano County Transit (SolTrans) has been the public transportation provider for south Solano County since July 2011. SolTrans provides local and Solano Express fixed routes, complementary para-transit, and subsidized Lyft programs. The agency is a Joint Powers Authority (JPA) that is governed by a six-member Board of Directors, composed of two representatives from the cities of Benicia and Vallejo, Solano County's representative on the Metropolitan Transportation Commission (MTC), and a representative from the Solano Transportation Authority.
© 2021 AMPLY Power. All Rights Reserved.