AMPLY Power CEO Vic Shao Named to The Grist 50 List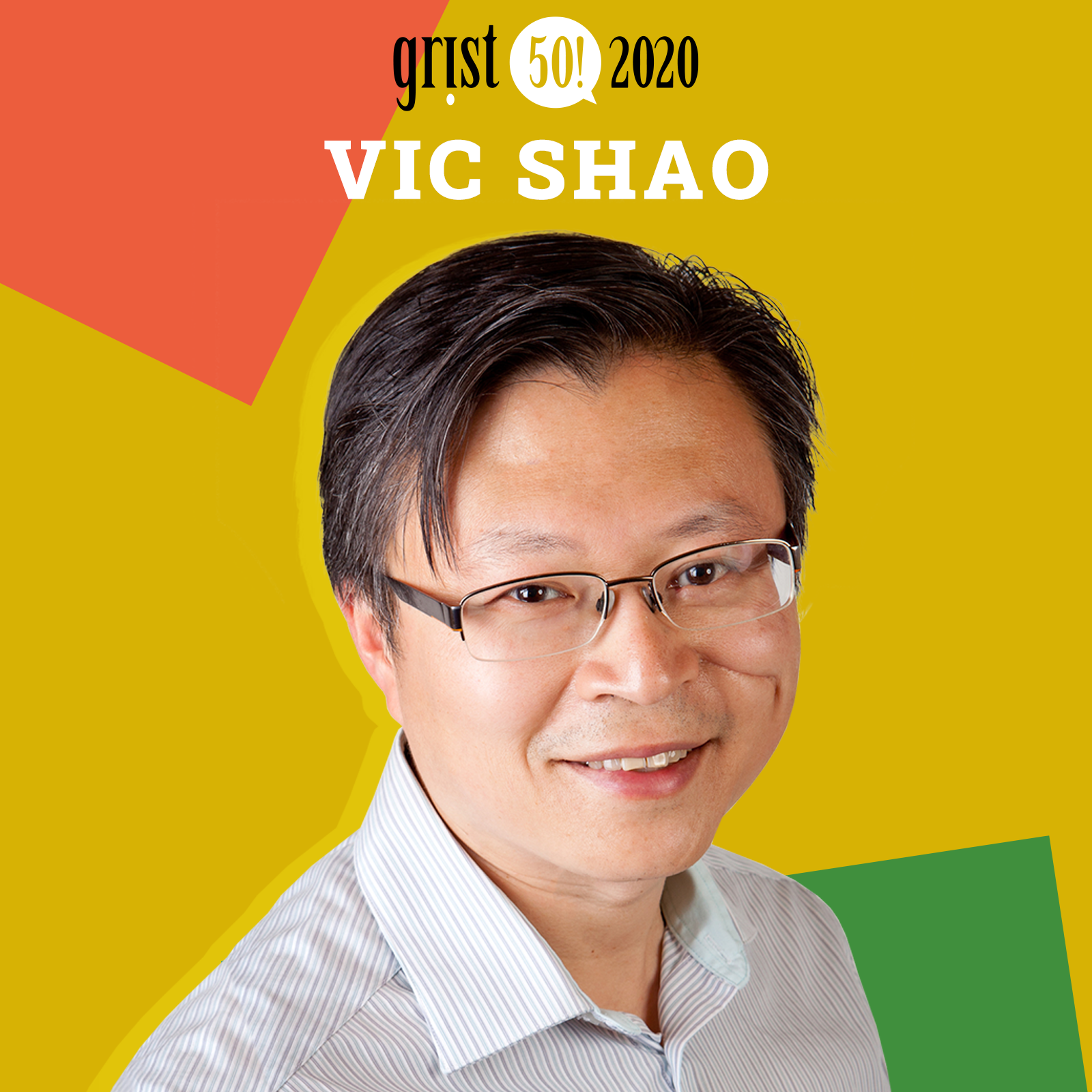 The annual list celebrates 50 climate, policy, and social justice leaders, showcasing their impact and progress in their respective fields
Honoring his current efforts as founding and growing AMPLY Power, as well as his previous entrepreneurial accomplishments in energy storage, Vic Shao is one of the 2020 Grist 50 list. Each year, the nonprofit media organization highlights the most inspiring innovators working on new solutions to the planet's biggest problems. The result is a collection of 50 Fixers working to build a sustainable world that works for everyone. Grist selected Vic out of nearly 1,000 nominations for the 2020 list.
In a 2018 survey by Greenbiz and UPS, fleet operators cited high cost and complex infrastructure as main deterrents in expanding their electric truck and bus pilots to full deployment. With its Charging-as-a-Service business model, AMPLY answers the challenges fleets face, while remaining technology agnostic, and guarantees electric vehicle uptime related to charging, in exchange for a price-per-mile-driven billing structure.
Vic's inspiration for AMPLY Power came from two significant insights from his career in energy storage as the founder of GreenCharge Networks. During this time, Vic found that clients were more open to taking on energy storage if they offered it as a service rather than a product. This as-a-service model was similar to power purchase agreements popular in the solar industry, and reduced the risk for site owners.
After working with electric bus clients, Vic also noticed that taking on electrification is often too high of a learning curve for traditional diesel fleets. The push for electrification without proper management will hinder electrification adoption, and could also be financially detrimental to operators unaware of utility rates, adequate equipment, and charging protocol. By offering complete end-to-end management and a price-per-mile-driven model, fleet operators face fewer financial and operational risks.
Recent accomplishments for AMPLY Power include an electric school bus fleet demonstration in New York City, and preferred partnerships with electric bus manufacturer BYD, and energy company Pacific Current.
About The Grist 50
The Grist 50 is produced by Fix, Grist's solution lab. Fix explores the world of what's possible, identifying and celebrating climate and justice leaders, connecting them to each other to deepen their impact, and telling unexpected stories about progress. Leaders on the Grist 50 become members of the Fix network, which convenes Fixers throughout the year. Our vision: a planet that doesn't burn and a future that doesn't suck.
About AMPLY Power
FLEET CHARGING, SIMPLIFIED. AMPLY Power provides Charging-as-a-Service to de-risk and accelerate the adoption of electric buses, trucks, and passenger vehicles by public and private fleets through its simple price-per-mile-driven model. AMPLY provides a fully managed charging solution that enables municipal and commercial fleets to deploy electric vehicles confidently and without hassles. AMPLY handles all aspects of charging operations on behalf of fleet owners and AMPLY's charging systems are optimized for the lowest electricity costs.
The company is funded by top-tiered VCs, including Obvious Ventures Congruent Ventures KittyHawk and PeopleFund.
For more please visit www.amplypower.com and follow @AMPLYPower on Twitter and LinkedIn.
Media Contact:
Technica Communications for AMPLY Power
Tyler Allen
225-205-8107
© 2021 AMPLY Power. All Rights Reserved.