Customer Story – Transit Agency
Anaheim Transportation Network (ATN)
Anaheim Transportation Network (ATN) is a network of transit and microtransit routes with service to more than 70 stops around Anaheim and Orange County in Southern California, including major attractions like Disneyland Resort, Knott's Berry Farm, and Angel Stadium.
With a goal of becoming California's first all-electric bus fleet by 2025, ATN developed an RFP seeking an energy partner with innovative technologies and services to help them achieve this. After a competitive RFP process, ATN partnered with AMPLY Power for the comprehensive management of their charging operations – including design, installation, equipment procurement, and fleet maintenance.
$4.8M in Projected Savings with AMPLY Power's Charging-as-a-Service
Following the successful competitively-bid RFP, AMPLY is providing comprehensive charge management services that minimize operational expenditures and maintain bus service requirements. AMPLY's sophisticated charge management software, OMEGA, flattens ATN's peak electrical demands – reducing them from 5 MW to below 2 MW. OMEGA integrates with ATN's multiple EVSE, telematics, and fleet management platforms, while offering 99.99% vehicle uptime, and ensures ATN can monitor all aspects of their EV fleet in real-time. Optimizing ATN's bus charging allows buses to achieve a 99.99% operational availability. Because of AMPLY's Charging-as-a-Service support model, ATN estimates $4.8M of fuel savings over 20 years compared to liquid natural gas (LNG) or compressed natural gas (CNG).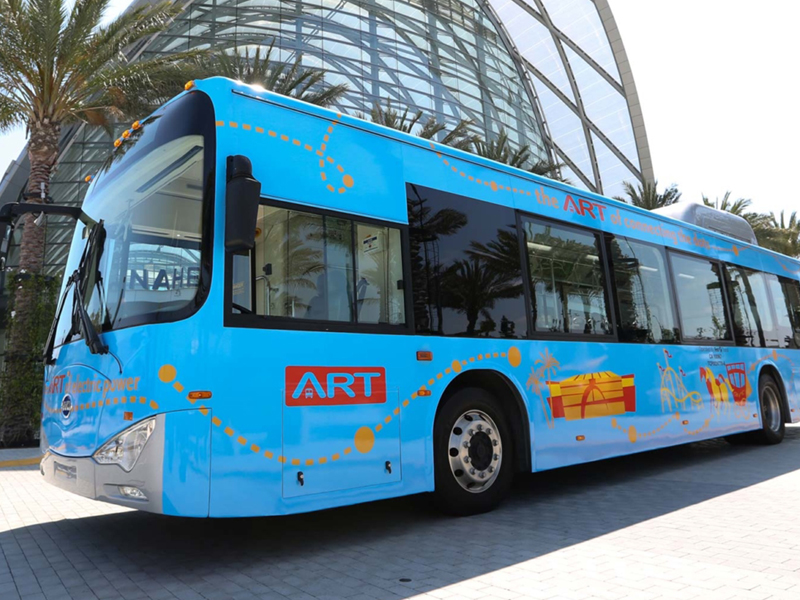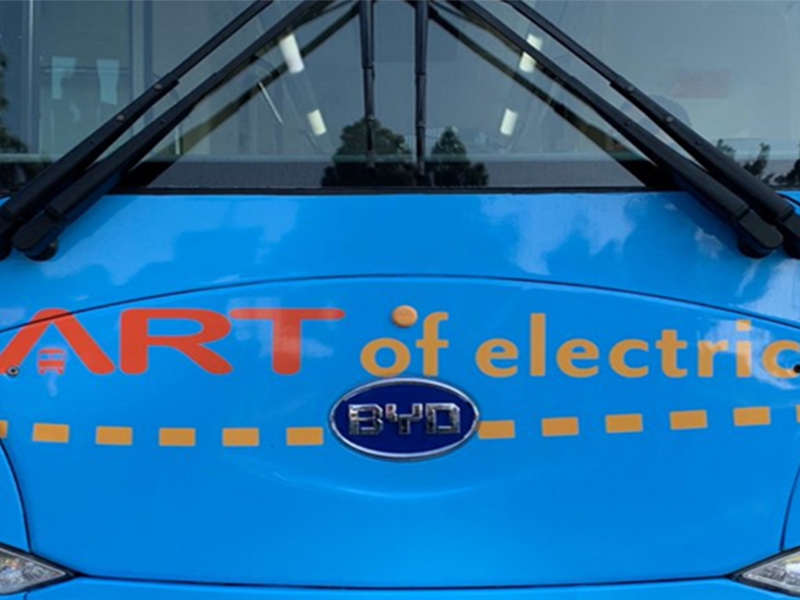 Transit Buses Powered By the Sun
ATN engaged AMPLY for a unique partnership, where AMPLY's partner, Duke Energy, built and owns solar PV assets and sells this 100% renewable energy to ATN via a 20 year Power Purchase Agreement (PPA) that required no upfront capital. To launch this project, AMPLY handled installing, testing, and commissioning 50 EV chargers and solar parking canopies. The solar canopy will provide approximately 25% of ATN's total expected energy consumption. AMPLY owns, operates, warrants, and maintains the EVSE and PV, offering ATN a fixed energy rate of 4.9 cents/kWh.
Expanding the Successful Partnership
To further the fruitful union, ATN and AMPLY were awarded a $5 million grant from the California Energy Commission to acquire charging stations, battery energy storage systems, and microgrid controller units to add resiliency and flexibility to their zero-emissions operations. This grant will help ATN advance its electrification efforts at two new facilities in Anaheim. ATN's Claudina site is a state-of-the-art all-electric bus depot that will house 82 buses, and the Manchester site will contain ATN's maintenance bays, an automatic bus wash station, and supplementary charging stations. With this support, and the cost savings AMPLY has been able to provide ATN, the transit network will add an additional 40 electric buses to its 6-bus fleet by the end of 2021.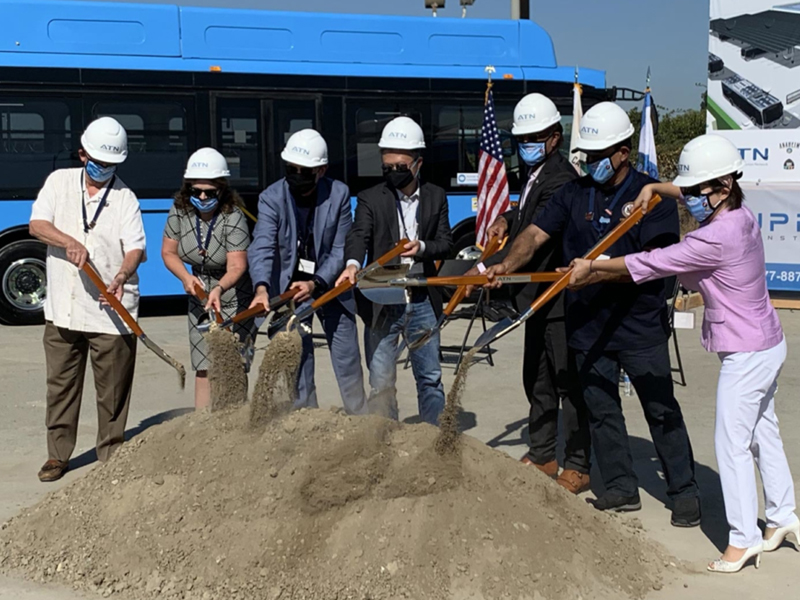 AMPLY has quickly integrated into our project and construction management team as a key member of the design build process.  We are very pleased with their thought leadership and execution thus far and are excited for the installation of charging and solar infrastructure at our new facilities in Anaheim.
We are Providing the Below Products & Services
DESIGN
ENGINEERING
CHARGE MANAGEMENT
© 2021 AMPLY Power. All Rights Reserved.